​
​
FEATURED BY THE STAR NEWSPAPER
Running on kinetic energy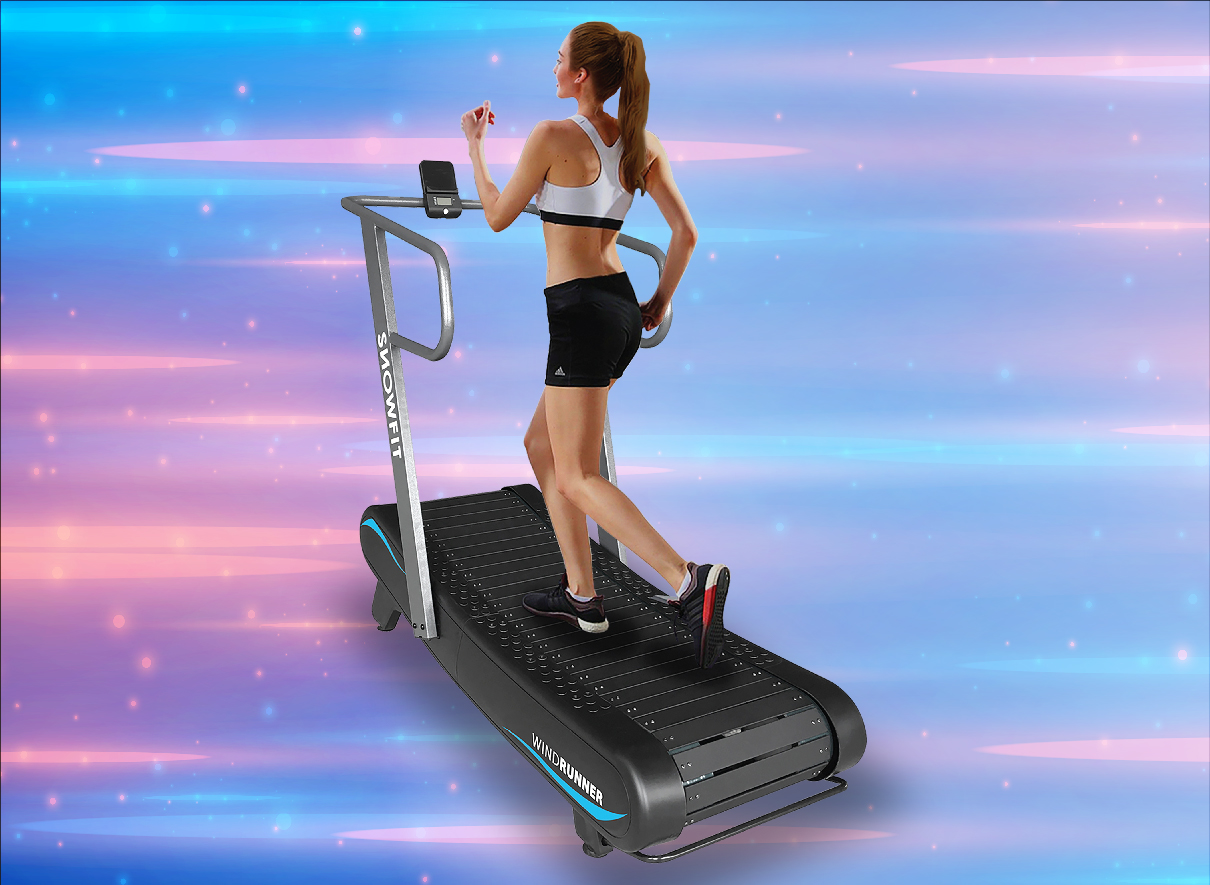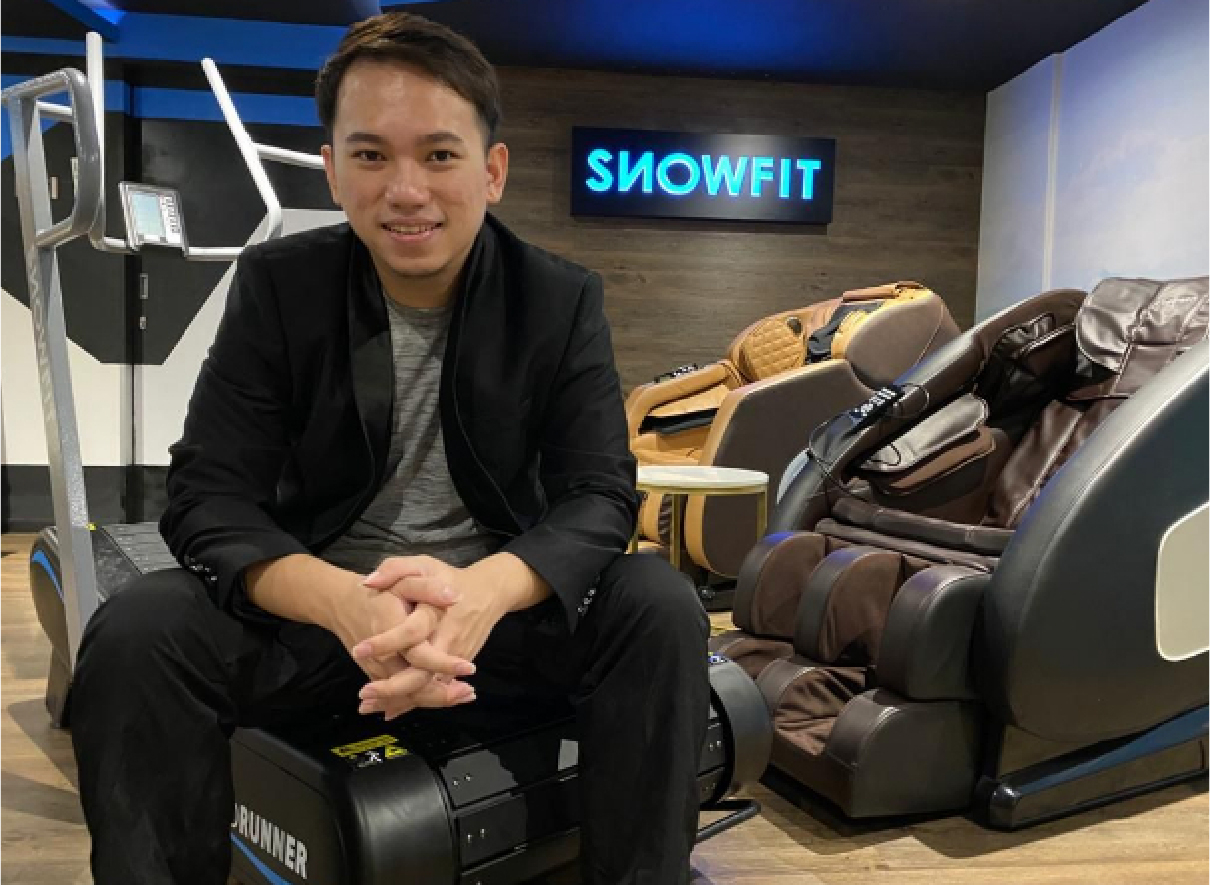 Run at your own speed with SnowFit WindRunner motorless treasmills.
Photo: SnowFit Malaysia
SnowFit Malaysia founder and CEO Louis Low: "The treadmills require minimal maintenance because there in no motorised mechanism."
Photo: SnowFit Malaysia
A treadmill can be beneficial to anyone who is mobile - regardless of age, gender or fitness level. Regular runs or walks on the treadmill bring health benefits, including enhanced heart strength, weight loss and decreased Insulin resistance.

SnowFit Malaysia, a wellness and sports equipment company established in 2016, is reaching out to people from all walks of life with its new range of customised treadmills which operate on kinetic energy. The company has partnered with a counterpart abroad to produce three such treadmills -WindRunner,WirKIRunner Pro and WindRunner Pro X.

SnowFit Malaysia founder and CEO Louis Low said the designs for the treadmills were sent to its overseas contact last year for production under its own label. The treadmills use kinetic energy. When you run, the belt moves. When you stop, the belt will stop. When you sprint, the belt accelerates. When you slow down, the belt will decelerate" he said.

Traditional treadmills that urn on electricity are passive, Low added.'When the belt moves, the person has to start running immediately, and according to the set speed. Manual treadmills are active. You can run or walk freely, and adjust your speed accordingly. Fast or slow, let your feet control it.'

The WindRunner belt is made of polymer-based composites that according to Low are-very long-lasting durable material.' He added,'The frame is made of high-density metal. The treadmills are long-lasting and require minimal maintenance because there is no motorised mechanism.'

As the treadmills do not use electricity, they leave a low carbon footprint which makes it even more durable and sustainable.

Low said the WindRunners were introduced to the market in January and so far, the company has sold about 500 units to gyms, professional athletes and even home users."National sprinter KhairulHafizJantan, who won gold in the men's 100m at the KL SEA Games in 2017, uses our VVindRunner Pro and we have appointed him as our SnowFit Malaysia brand ambassador. he shared.

While SnowFit Malaysia targets to sell 5,000 units of WindRunner treadmills by the end of 2020, the company was certified by the Malaysia Book Of Records on April 27 this year for Most Number Of Manual Treadmills Sold In A Year" after it sold 300 units.

"Being in the Malaysia Book of Records is not to seek fame, but to spread awareness of this new technology treadmill that helps the world go greener", said Low."The certificate shows that people are embracing this 'green' treadmill."

WindRunner (RM2,799), WindRunner Pro (RM4,799) and WindRunner Pro X (RM6,999) treadmills are available at SnowFit Malaysia, 185-1 Jalan Sarjana, Taman Connaught 56000 Kuala Lumpur. Buyers will be able to view other products such as massage chair, foot massager and a variety of health equipment. Just view and make a purchase order via snowfit.my or look up SnowFitMalaysia on Facebook, Lazada and Shopee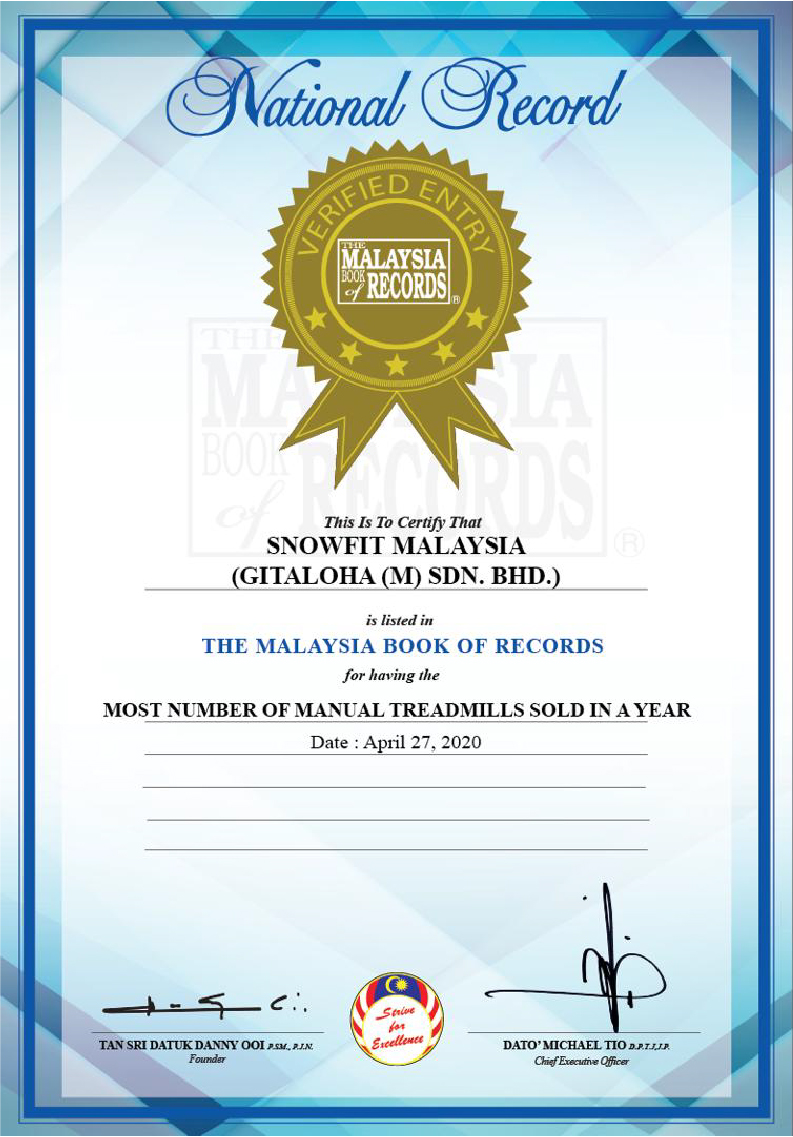 Low says Snowfit's entry in the Malaysia Book Of Records for Most Number Of Manual Treadmills Sold In A Year shows that people are embracing this 'green' treadmill.
Photo: SnowFit Malaysia
​
​
Featured On